Walking through the doors of the Landmark Theater on a bright mid-summer day, the lilt of a piano playing somewhere within the gilded halls makes you question whether you've arrived to a concert late. Hidden far in the back of the second floor, I sit next to Elizabeth Canino, dressed in a black jumpsuit and gold plated headband, while she almost absentmindedly touches her fingers to the keys. Self taught and able to play by ear, she develops a melody before my eyes. Elizabeth is almost playful as she sits there, minutes passing as I take photos from different angles.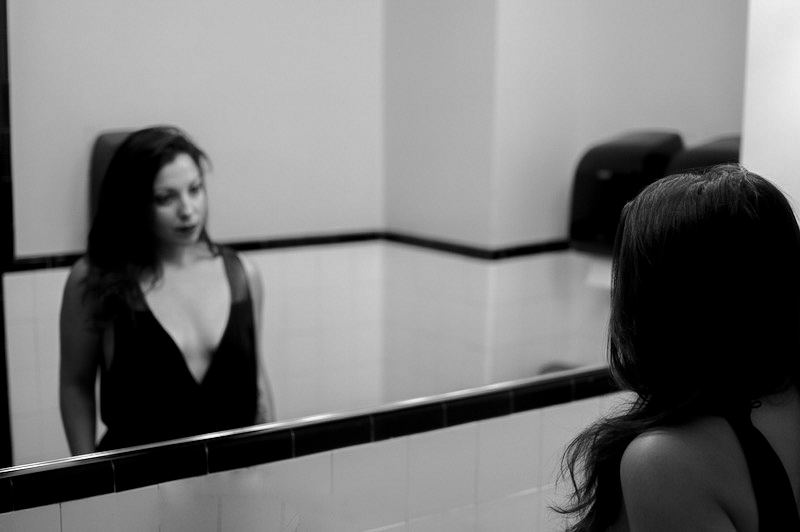 Her hair, which up until this part of the shoot has been tucked in a low bun, is now hanging loose around her shoulders. She's leaning against the entrance to the men's bathroom while I climb a chair that her little sister, who happens to be my summer intern, is holding steady. We've been taking snapping photos because my camera was acting up early in the shoot, but Elizabeth hasn't been phased as we manage to get our shots. The Landmark Theater has been the perfect venue for this shoot. A nod to history with the gilded walls, but known for hosting musicians the likes of Ray LaMontagne.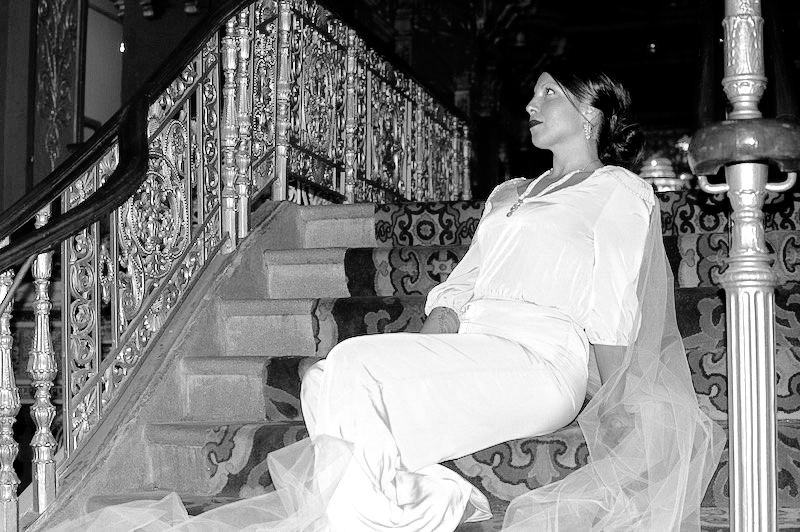 A local musician on the brink of releasing her first self financed EP (Extended Play) album, Mercy, Elizabeth is well known in the Syracuse community. Having worked with other musicians like The Liquid Lounge Band, whom she was nominated for a SAMMY with last year, she has now collaborated with other locals for Mercy.
"I was extremely blessed with this EP. With the help from my producer, Andrew Greacen, we were able to compile quite the list of musicians both locally and from afar."
Greg Goose LaPont: Drummer
Max McKee: Bass / Guitar / Percussion
Deyquan Bowens Sr.: Keys
Emmanuel Washington: Drummer
Melissa Gardiner: Trombone
Travis Reed: Keys
Brown Skins Bands Bass
Andrew Greacen Guitar
Brad Gorham Cello
Thomas Carter / Max Ribner Nahko and Medicine for the People (Band)
I remember the first time I ever met Elizabeth. It was a couple years ago at her family home and our first interaction left me speechless. Tucked on a couch on the top floor I heard the first song that she ever wrote at 17, "Letter" and I couldn't shake the sense that I had heard something that was at once heartbreaking and hauntingly beautiful. Her voice is a natural alto reminiscent of Amy Winehouse and Janis Joplin, her words describing the complications life throws at you that belies her age.
She started writing at an early age in journals, figuring out how to put the words into melodies, falling in love with music and finding refuge in it.
"I remember being a little girl sitting at the piano in our living room and looking at my older sister's sheet music saying to myself, 'I want to play the piano'.  I would pretend to play her sheet music which transpired into me creating my own melodies on the piano."
Between outfit changes in the theater we discuss her career in music and excitement for her new album. She's switching into a burgundy satin shift provided by Jane by Chloe Schnell a local designer. This album is different from other music that she has created in the past. Those collaborations have included work that's relied more heavily on the style of the bands she has worked with and this is the first time that the music is truly reflective of her voice. And although those experiences were exciting this is new and as she describes it, "unreal."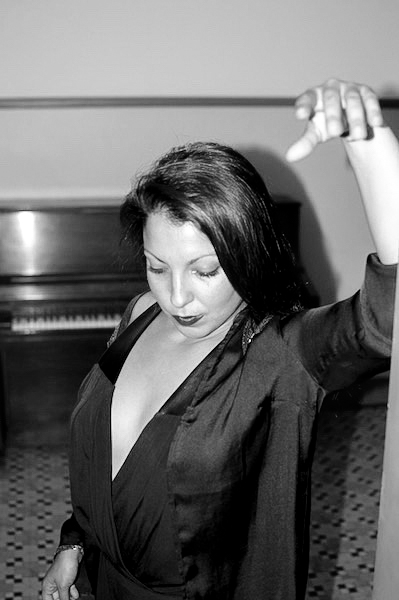 Her first live performance being in her high school auditorium ending in a standing ovation spurred her to pursue music as a career. Through the years you could find Elizabeth at the old Mezzanote in Little Italy until she moved to North Carolina.  Her songs like most artists is inspired by her life, rich with content that touches your soul and often leaves you with chills afterward.
Growing up between her parents' homes, Elizabeth found herself drawn to music of all kinds. "Early on in my life my mother listened to her favorites which included Michael Bolton, Kenny G, Celine Dion, Mariah Carey, Billy Joel – all the pop greats dating back to the 80's to the early 90's filled out speakers.  My father favored oldies such as The Beach Boys, The Beatles, Frank Sinatra. After my parents divorced when I was 6 my mother turned to religion for relief and direction." It was during this time that her relationship with music seemed to change. There were two types that existed, secular music was forbidden to her as well as cutting her hair and makeup and so trips to her father's home on the weekends included relished moments in the car with the radio. But the church choir also became a place she found comfort and when her mother remarried when Elizabeth was 9 her musical world expanded once more.
"My step father had 100's of CD's stacked in his den off the living room. He also had a huge sound system. This excited me. When everyone was out of the house I would often make my way to the den and play the various CD's that he had such as The Allman Brothers which to this day is one of favorite bands…I remember hearing Little Martha from the Eat A Peach Album and I instantly fell in love with the sweet sounds of Greg Allman's guitar playing. Others include, Credence Clear Water Revival, The Temptations, Aretha Franklin, Bonnie Raitt…all the true greats of music. This is when I truly began to understand music and grow a passion for learning and listening."
She's changed outfits for the last time for the evening and we wrap the shoot before heading to dinner at Otro Cinco. Now in her own clothes we leave the venue and walk over to the restaurant to order food. We talk about life and relationships for a while. Her last relationship heavily influenced this album.
"Mercy is the name of one of the tracks. It is the titled track. Mercy was written when I was in one my darkest times. It is a song that unleashes my biggest fears of being defeated, feeling as if I have nothing left to give to anyone including myself.  It captures me in a fragile and depressed state all while knowing there is a light inside of me that is dying to get out. To prove to everyone, including myself that our darkest times are not what defines us but what makes us stronger and being vulnerable is ok."
Sitting in her car we listen to each track and fall in love with each song, Mercy being one of my favorites, but For Love is at the top of my list. Her rendition of Somewhere Over The Rainbow is worth a listen, performed as a lullaby because many friends and family had children around the time she was creating her album it made sense. The soulfulness of her voice, the way it moves you leaves you wanting to talk about your feelings and open up in a way you may not have for a while, that is her gift.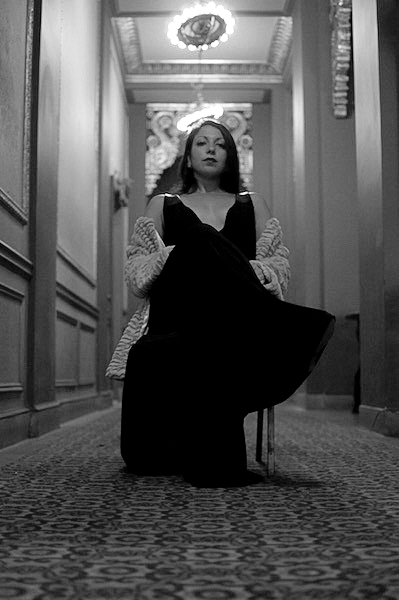 Since our initial interview, Elizabeth has gone on to win a SAMMY for best Pop album and continued to perform locally. You can find more videos on her YouTube channel with her covers of songs like Gale by The Lumineers. Her album is also available on iTunes.